Organic – The What?
Organic farming does not mean going 'back' to traditional methods. Organic farming takes the best practices of the olden days and combines them with modern scientific knowledge. Organic farmers do not leave their farms to be taken over by nature; they use all the knowledge, techniques and materials available to work with nature. In this way the farmer creates a healthy balance between nature and farming, where crops and animals can grow and thrive.


It is a production system that sustains the health of soils, ecosystems and people. It relies on ecological processes, biodiversity and cycles adapted to local conditions, rather than the use of inputs with adverse effects. Organic agriculture combines tradition, innovation and science to benefit the shared environment and promote fair relationships and a good quality of life for all involved.
The food that is grown in this way carries the natural healthy nutrients and proves to be healthier than conventional food.

Organic – The Why?


Free from Toxic Chemicals & Fertilizers
No Adulteration/Chemical Preservatives
Earth Fresh & Natural Taste
Highly Nutritious
Traditional & Diversified Food Choice
Freedom from chronic non-genetic diseases
Preserve the Health of your family
Less Farm Input & Increased income to farmers
Helps soil enrichment & maintain bio-diversity
Water conservation, since no fertilizers
Low nitrate levels & a Green Universe
Real Wealth to the Future Generation
Organic – The How?
There are specific norms for classifying the food produce as organic and certification is one major criteria. Many NGO based farmers market their produce with Group Certification (PGS – Participatory Guarantee System). Corporate Producers with large scale investments market the produce with Certificates obtained from accredited Certifying Agencies. And, there are those farmers whose products are categorized as "Organic by default" viz, they have never used chemical fertilizers and all along practice only the traditional & eco-balanced ways of farming and processing.
General Facts & Importance of Food:
Food is nothing but Land & Water (Unavena Paduvathu Nilathodu Neere) –
thus narrate the great Tamil epic "Purananuru" and Organic Food is grown with great respect & importance to preserving the Land & Water Resources.


Food is in fact a part of any tradition and every region has a unique pattern of food.


In fine, "We are made of what we eat". So, what and how we eat is more important as described below by the
Yogic Science
: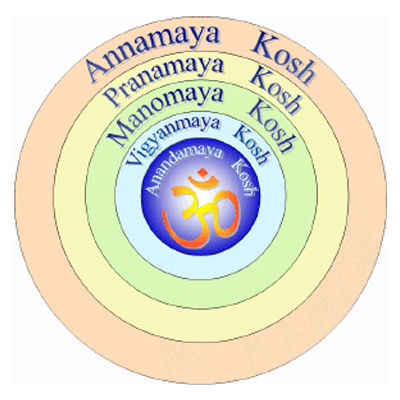 Our Body is made of Five Koshas (Layers) and the outermost of the Pancha (Five) Koshas is called the sheath of food, or Annamaya Kosha. This is the gross, physical body. This is the sheath of the physical self, named from the fact that it is nourished by food. Annamay Kosh is matter in the form of physical body sustained by intake of food. It includes five organs of perception (sight, hearing, smell, taste, touch), and the five organs of action (prehension, locomotion, articulation, excretion, procreation). This sheath has the most dense and slow vibrational frequency.


Personality of the individual i.e., physique as well as traits depend on the condition of annamaya kosha, the formation of which continues life after life, as per yogic science.